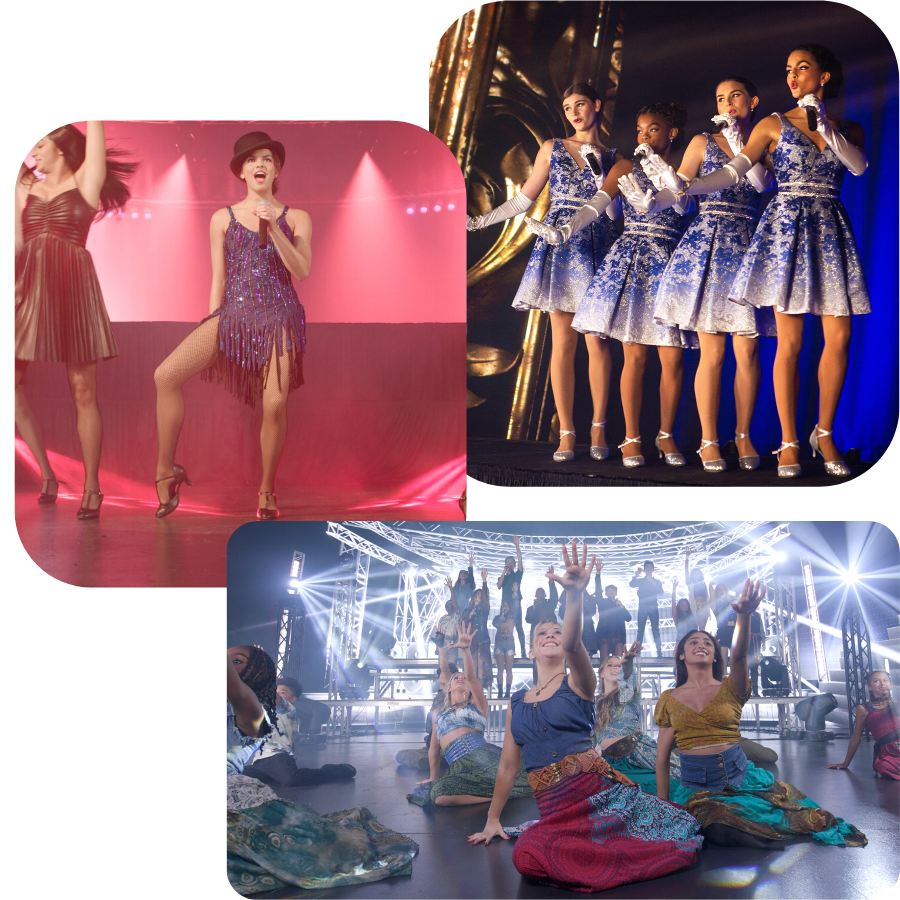 Until Hits! The Musical, there has never been a show with only performers ages 10-22. Some might say they are too young and not ready for the big time. And how wrong they would be!

After a nationwide search this past summer of over 7,000 auditionees, the cast of 29 represent the most extraordinary singers and dancers in the country. These future recording artists and Broadway stars represent the very best of America's youth.

The National tour begins on March 1, 2023 and continues to 48 different cities across the United States.

Nothing will prepare you for this amazing combination of talent, passion, hope, and innocence. All with one single unified goal. To do what they love to do and share their joy with you.



"Prepare to be amazed by the magnificence and beauty of America's best young superstars. You will leave feeling better than you have in a long time."

Chloe Lowery – Broadway Performer: Rocktopia Broadway